BIG NEWS! Lady Moscow's long awaited new album is ready, and the celebration is set for Friday 10th of November at Krøsset! This party's gonna get CROWDED, so rally up your friends and get your tickets to the release party of Sunday songs before it's too late!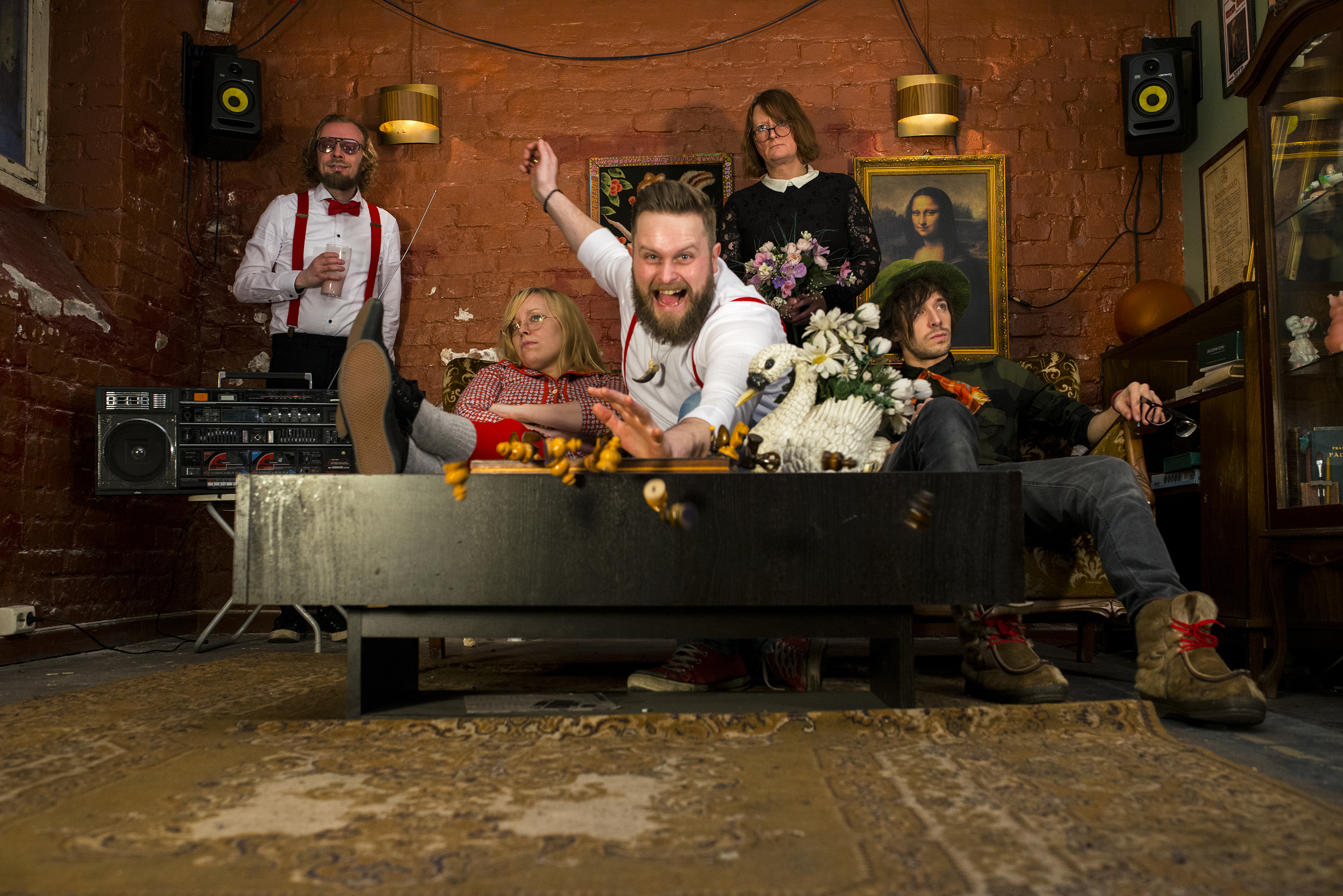 Lady Moscow 10. november. 
CC: 180 + avg på https://krxsset.hoopla.no/sales/ladymoscow 
Sirkusrock og folk'n'roll – med en dæsj av country 
Endelig er Lady Moscow klare med sitt fjerde album, Sunday Songs! 
Folkrock-ensemblet Lady Moscow feirer i 2017 sitt 10 års jubileum som band, med turneer og konserter fra Cuba i sør til Vadsø i nord, og en heidundranes festkonsert på Rockefeller tidligere i år. Nå er bandet endelig klare til å gi ut ny plate, og feirer utgivelsen med storslagen slippfest på Krøsset. Dette blir en helaften du ikke bør gå glipp av! 
Sunday Songs er produsert Ashley Stubbert (Pearl Jam, Morten Abel, Helldorado). Med elementer fra både indiepop, folkrock og country viderefører Sunday songs Lady Moscows eklektiske tilnærming til musikalske sjanger og uttrykk. Det hele er krydret av tordnende trommer, drivende kontrabasser, skeive gitarer, energiske banjoer, lyriske feler og upolerte blåseorgel og trekkspill, samt Galdals raspende bassrøst - elementene som sammen utgjør Lady Moscows karakteristiske folk-rock sound.
Bandets forrige album, A story about true love and weather, ble sluppet i 2014 til gode anmeldelser, blant annet terningkast 5 i Aftenposten under beskrivelsen "spinnvill, energisk, innovativ akustisk folkrock." Nå er endelig Lady Moscow klare til å vise verden den etterlengtede fjerde skiva, Sunday songs.
Link til eventen på Facebook:
Releaseparty - Lady Moscow // Krøsset