Endelig har dagen kommet. Vår rykende ferske singel
Heroes of the
sum er nå i salg. Du finner den blant annet
her
.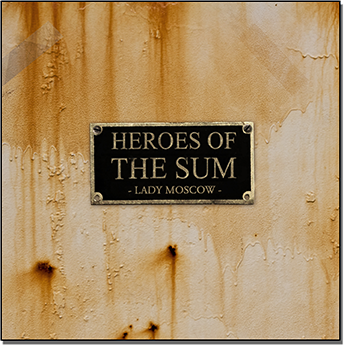 Hva kan du vente deg?
I sin nye singel flørter Lady Moscow uhemmet med smektende indiepop og lyrisk folkrock, og kombinerer episk historiefortelling og en nærmest symfonisk instrumentering med nerven og trøkket som er karakteristisk for den russiske fruen. Resultatet er en energisk, leken og fengende feel good-låt som vil klistre seg til hjernen din i ukesvis og få deg til å synge med i pur musikkglede.
Heroes of the sum er først og fremst en post-apokalyptisk hymne - en hyllest og en feiring av livet, folk-rocken og vår nye post-apokalyptiske era. Låta er en rykende fersk smakebit fra bandets tredje plate, som vil være å finne i butikkene høsten 2013.
Vi gjentar; du finner den
her
. Og den koster langt mindre enn en flaske solo.
Kjøp den i dag, og du blir den hippeste i gjengen, på festen og i nabolaget!